Greetings Kincaid Families!
Thank you to all those who attended the Fun Run and our 50th Celebration! It was wonderful to have so many families out together, enjoying our beautiful campus an celebrating our amazing community!
Additional Shout Outs!!
Thank you Yard Carding Atlanta for customizing and installing an adorable sign for us…free of charge!

Thank you Shah Insurance for providing water and bananas for our runners!

Thank you Parker-Chase Sprayberry Academy for providing Spin Art activities and water!

Thank you Kincaid PTA for contributing to this community event by providing the Kona Ice and Bounce Houses!

Thank you Kincaid Foundation for funding our PTA and for all the donations that went to create our Design Lab…which we were able to feature yesterday! We were also glad to showcase our portable stage and sound system on Saturday…also a purchase from the Foundation!
*****************************************************************
BOOK FAIR
NOVEMBER 3 – 10, 2022
Join us for our Fall Bedford Falls Book Fair! All profits benefit the Learning Commons Design Lab and Kincaid Elementary's literacy initiatives.
SCHEDULE:
EVENT
DATE
DAY OF WEEK
TIME
ONLINE SHOPPING
11/3 – 11/11
Wednesday-Friday
ALL DAY
FAMILY DAY
11/5
Saturday
50th Celebration
9:00-12:00
SALES
11/4 – 11/10
Monday – Thursday
7:15-2:00
K & 5 FAMILY LUNCH
& ASP LATE NIGHT
11/10
Thursday
7:15 – 5:30
NO SCHOOL -CLOSED
11/8
Tuesday
ALL DAY
VOLUNTEERS are needed! If you can spare a little time to help us with previews and morning sales, we will give you 10% off all of your in-fair purchases for everyone in your family! Visit this Sign-Up Genius to tell us you can be there! https://www.signupgenius.com/go/30E0E4BA9AE23ABFA7-kincaid
PAYMENT: We accept cash, check and credit. Please include 6% sales tax in all of your totals!
BOOK SELECTION: Want to know more about a book your child included on their wish list? Check out the flyer below or visit the selections on this webpage- Featured Flyer – Bedford Falls 2022 (bedfordfallsusa.com)
(Kincaid Elementary is not responsible for the type of books sold within the fair. Bedford Falls USA is a vendor independent of Kincaid and the Cobb County School District. Please review and discuss your child's wish list prior to purchasing.)
*******************************************************************
THIS THURSDAY
K & 5th THANKSGIVING LUNCH
Families of our K and 5th grade students are invited to a special, family Thanksgiving Lunch on Thursday, November 10th! No RSVP required. Just show up at your child's scheduled lunch time. Guest lunch price is $4.25 per person.
Credit cards are not accepted. You can pay with cash, check (made payable to Kincaid Elementary), or add money to your child's MyPaymentsPlus lunch account.
*******************************************************************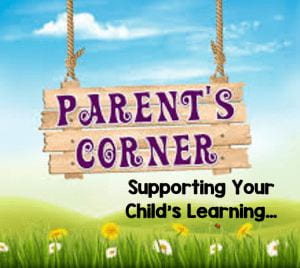 DO STORYTELLING ON THE GO
Take turns adding to a story the two of you make up while riding in a car or bus. Either one of you could start. Try making the story funny or spooky. This will stretch the imagination and foster a love for stories. It's fun, too! Go the extra mile and record them as an auditory file to save for the future or jot them down in a book.
(adapted from www.readingrockets.org)
******************************************************************
TUESDAY, NOVEMBER 8th – VOTING DAY
NO SCHOOL FOR STUDENTS
I look forward to seeing our Kindergarten and 5th Grade Families this Thursday for the special Thanksgiving Lunch. Our talented cafe manager, Ms. Mims, will have a lovely spread! Have a wonderful week!
Principal Blog | Facebook Page
*******************************************************************
FROM THE PTA…
November kicks off our 'Tis the Season of Giving' Community Initiatives. We look forward to your participation in these upcoming activities.
Help Kincaid help others in our community this holiday season. Families are asked to donate canned goods during our Canned Food Drive November 14 – 18 which will be given to local food pantries and MUST Ministries. Collection boxes will be placed near the café entrance for donated items.

Cookie Copia – November 16
Kincaid teachers and staff members are a big part of our school community and we want to let them know how thankful we are for them. Help us shower them with yummy goodies ahead of the holidays. Sign up and show off your baking skills (or buy from a local store) and bring either sweet, salty, healthy, nut free or gluten-free treats for our school staff to enjoy on November 16.

Sign up: https://forms.gle/91yDikmD5RujrB5x8

Label foods for allergies and bring to the school by 8:0am. Place in disposable containers only. Nothing will be sent home.

The Giving Tree Drive
November 28 – December 9
Students can choose to pick a gift tag from the tree in the lobby for parents to use to purchase a toy for a child in need this holiday season. Return your new, unwrapped toy to the school with the original gift tag. All purchased items will be delivered to the MUST Ministries Marietta location. You can also donate a gift virtually by shopping MUST Ministries' Amazon Wish List. Don't forget to choose 'Ship to Toy Shop. Visit https://amazon.com/hz/wishlist/ls/376ET5I1J0WBJ
*******************************************************************
FROM THE KINCAID FOUNDATION…
Family Investment Campaign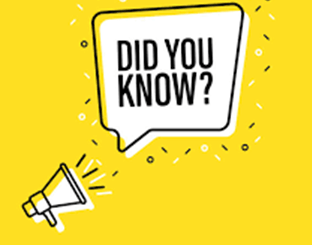 Kincaid Foundation makes it possible for the PTA to host interactive experiences for our school community in many ways!

The Foundation raises funds to help supplement our most extensive programs throughout the year including….
For our STUDENTS – an interactive art education experience with Celebration of the Arts Day, also our reading celebration, STEM resources, Science resources, and technology!

For our FAMILIES -an interactive family engagement experience with International Day!
For our TEACHERS – a weeklong showering of love and support with Teacher Appreciation Week, also Book of the Month, teacher stipends and teacher grants!

The FAMILY INVESTMENT CAMPAIGN is a critical check writing campaign where YOUR donations help to fund these programs and more!!
DONATE HERE:
https://www.kincaidfoundation.org/family-investment
*******************************************************************
Looking Ahead
November 8 – NO SCHOOL – Voting Day
November 10 K & 5th Thanksgiving Feast
November 14 – 18 PTA Canned Food Drive
November 15 5 – 8 Zaxby Night
November 16 Progress Reports Go Home
November 21 – 25 Thanksgiving Break
November 28 – December 9 The Giving Tree
December 1 6:30 PTA Meeting & 3rd Grade Performance
December 2 Foundation Friday: PJ Day
December 8 6:30 Chorus ConcertDecember 9 4 – 8 Sparkles Night
December 10 Christmas at Piedmont – 12:00 Kincaid Chorus
December 13 Neighborhood Caroling
December 15 Early Release Day
December 16 Early Release Day
December 19 – January 4 Holiday Break
**********************************************************
PLEASE SUPPORT OUR SPONSORS!
Thank you to our 20222-23 DIAMOND Level Sponsor


Special Thanks to Your Donations to Kincaid…